CELEBRATING 50 YEARS OF BUSINESS IN THE PHOTOGRAPHIC INDUSTRY
Starting from the 1st September 2021 we are offering $50.00 sensor cleans for 50 days.
SLR units and Mirrorless units.
Booked in between 8:00 am and 2.00 am Mon – Fri
DRIVE IN & DRIVE AWAY:
We have in place a drop off point in our garage at the dispatch room. List your details on a note, ring the door bell hand the camera to our staff. They will take it to the technician have it cleaned and we will SMS when it is ready and the payment/collection details.
Allow 45 min to an 1 hr
OUT SIDE OF THE 5 KM RADIUS:
You can post /courier/uber the camera in and we will courier it back to you. Return freight is $22.00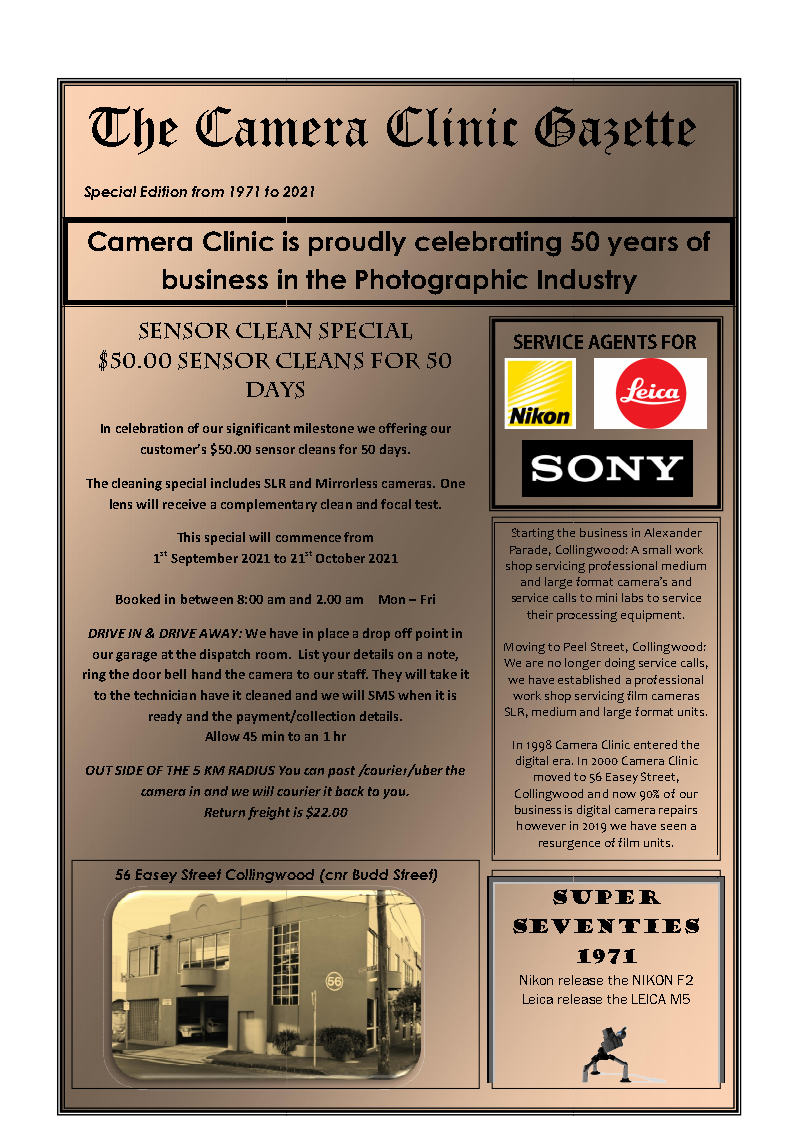 Camera Clinic - Wholesale repairer
The only independent service centre in Australia that has Nikon, Canon, Leica and Sony training under the one roof.
Our work shop has over 209 years of combined experience and our whole business has 274 years in the field of photographic repairs.
Three generation family business and still loving it.
Authorised and proud service center for
Nikon, Leica, Sony and Manfrotto units under manufacturer's warranty and non-warranty repairs.
Canon- all units out of warranty

Imaging by Design is Camera Clinic's sister company. Converting cameras and designing and manufacturing specalised camera equipment.
Camera conversion to Infrared, Full Spectrum and UV
Imaging by Design contact details
56A Easey Street Collingwood VIC 3066
1300 72 10 70
This email address is being protected from spambots. You need JavaScript enabled to view it.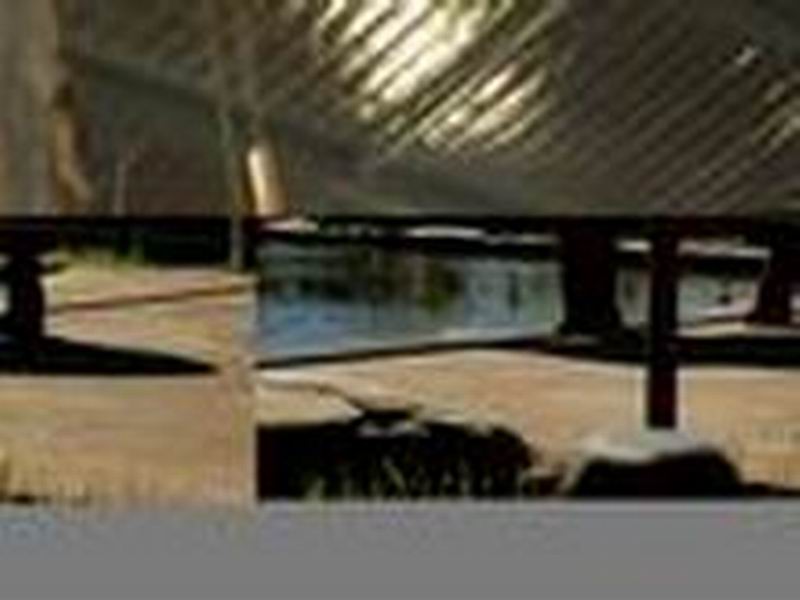 Card Recoveries
Lost, corrupt or deleted images.
'Don't panic' we have many recovery options available and we will endeavour to retrieve your lost/deleted or corrupt images.
Accidentally formatted or deleted the images on your card: do not use the card. If you use the card your will lose the images permanently.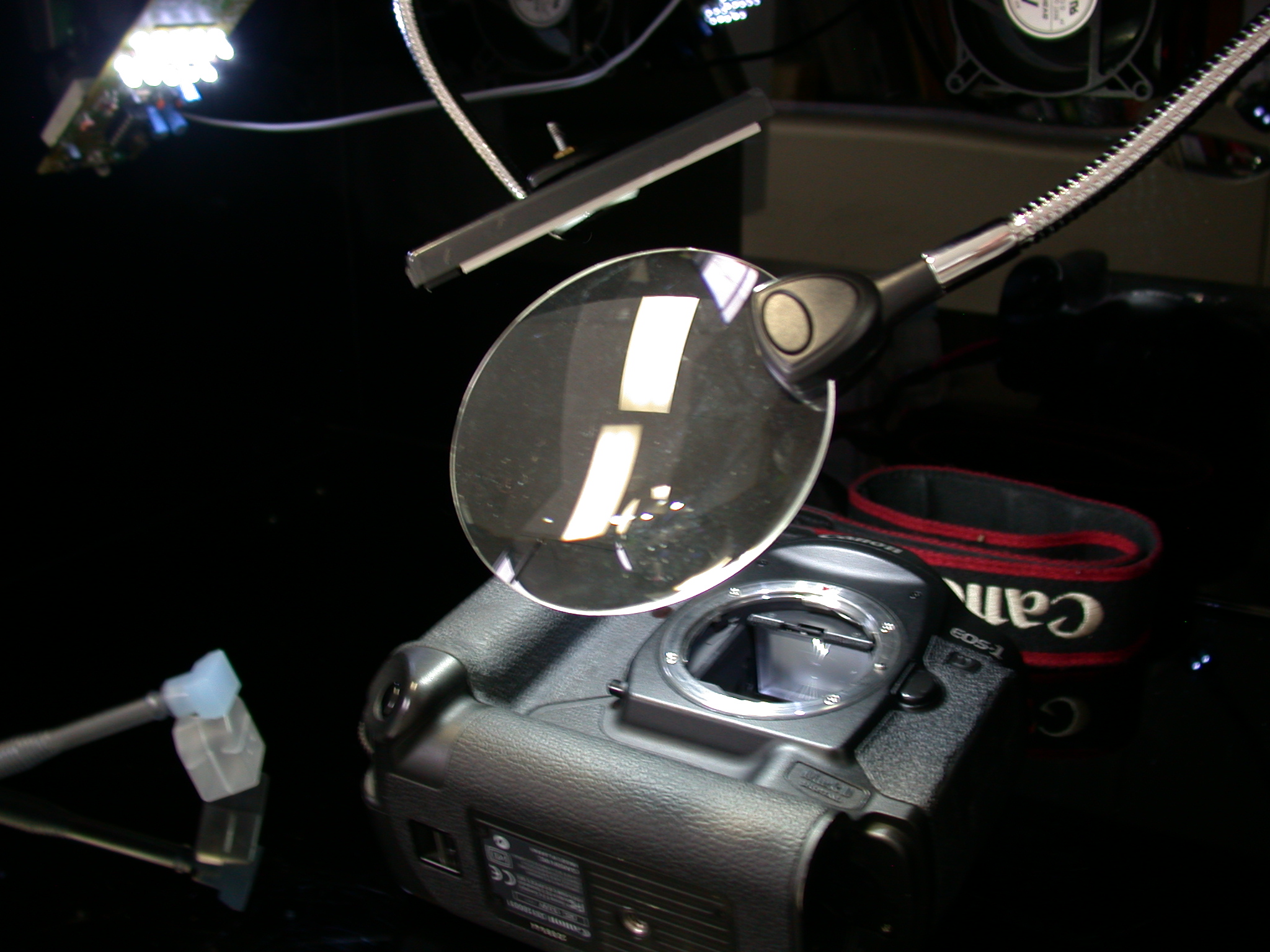 CCD - Sensor cleaning
Cleaning the low pass filter on digital SLR units
Unavoidably, dust will migrate to the imager filter surface via the many air currents flowing through the camera and lens. The dust is vacuumed in during the release of the shutter and particularly when zooming the lens. Dust is most visible when you use a small aperture and/or light backgrounds. Editing software is time intensive.